Before we discuss the direction that God is leading us next, we can't help but look back on His faithfulness to us over the last 40 years. From a small group of committed believers to the thousands that gather to worship every weekend today, our story is filled with examples of God moving among ordinary people to do an unimaginable work in an unlikely place.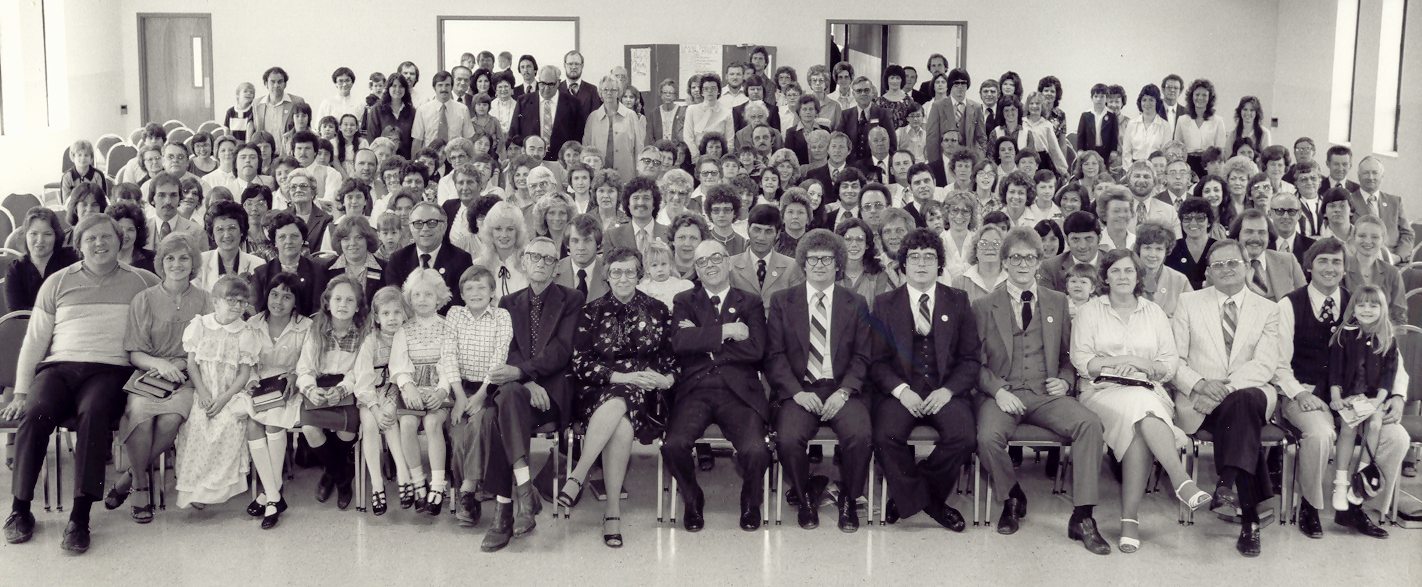 1977: Long Hollow Begins

Long Hollow's story begins in 1977 when Pastor WW Harrison launched Long Hollow Baptist Church and began building a deep heart for evangelism into our church's DNA. We officially become a church through state charter in 1978.
1979: We Build Our First Building

After meeting in various locations, Long Hollow purchases 33 acres on a sleepy country road and builds its first building, seating 250 people. The space is still used today in our preschool area at our Hendersonville Campus.
1986: Gerry Claybrook Becomes Our Second Pastor

Gerry Claybrook joins Long Hollow as our second pastor, and is driven by a love of the Gospel and a desire to attract unbelievers in creative new ways. God expands our faith family as we strive to be salt and light in our local community.
1988: We Build in Response to Growth

Long Hollow continues to grow, and the church responds by building a 900 seat worship center, a space that can hold nearly four times as many families as the previous building. It now serves as the Chapel at our Hendersonville Campus.
1996: A Season of Change

The church begins a new season, with no staff and many financial challenges. Weekly attendance drops to 275, and the people begin to earnestly pray and seek direction from God. Gene Mims serves as our interim pastor.
1997: Long Hollow Welcomes David Landrith
With an average weekly attendance of 411, God begins a new work at Long Hollow as He brings David Landrith to serve as our third Senior Pastor in what will become an amazing new season of life-change and growth.
2001: Reaching the Next Generation
God continues to use Long Hollow in a mighty way, growing both our weekly services and our Next Generation ministries. The church responds, concluding the "Building for Lives" campaign by building and opening the Student Dome in Hendersonville. Average weekly attendance jumps to 1,183.
2005: God Moves Among Us

Long Hollow enters an unprecedented season of growth, and our "I Love This Place" campaign concludes with the opening of a new Worship Center in Hendersonville, and an additional campus in Gallatin on Easter Sunday. Attendance continues to grow, reaching a weekly average of 3,024.
2009: A Call to Radical Compassion

Long Hollow grows by more than 1000 people in one year, and we respond by opening a second Kids' Center expansion in Hendersonville. God also begins to stir our church's heart for "the least of these" through "The Crazy Love Campaign." Average weekly attendance grows to 5,371.
2012: Long Hollow Continues to Reach More with the Gospel

Continuing our commitment "to reach those who aren't here yet," Long Hollow opens a new Student Building in Hendersonville, and continues to develop campuses in other communities. Attendance climbs to more than 6,500 worshippers on a weekly basis.
2013: An Unexpected Challenge

Even in the midst of his serious cancer diagnosis in March, Pastor David leads Long Hollow to reach more souls than ever through strategic missions initiatives, powerful outreach events, and an intentional focus on reaching the community with the hope of the Gospel.
2014: God is Faithful

On November 18, 2014, Pastor David finishes the race God called for him to run on this Earth. Our church mourns the loss of our leader and friend, but not as those without hope. God is faithful to our church family.
2015: Long Hollow Looks Forward

Our church family begins to look ahead. Kevin Ezell serves as our Interim Pastor, and our Pastor Search Committee meets for the first time on January 25 to begin their work. Robby Gallaty preaches in view of a call eight months later, and is enthusiastically confirmed as Long Hollow's fourth
2016: A New Heart for Discipleship

With the introduction of The Discipleship Pathway and D-Groups (Discipleship Groups), Long Hollow combines its DNA of outreach and evangelism with intentional discipleship. As dozens of disciples multiply to hundreds, Long Hollow sets out to lead a disciplemaking revolution that will impact our nation and spread across the globe.
2017: God Begins a New Work

God moves to make thousands of disciples in our midst as hundreds of individuals and families respond to the Gospel. Our church family votes together and gives generously toward the purchase of a 20+ acre plot of land and other objectives that will be instrumental in our next stage of