$45,000,000 is a God-sized goal, and it will take all of us together to accomplish the vision that God has set before us.
We're Asking Every Family to Give
Here are the numbers of people/families we need to participate at each giving level: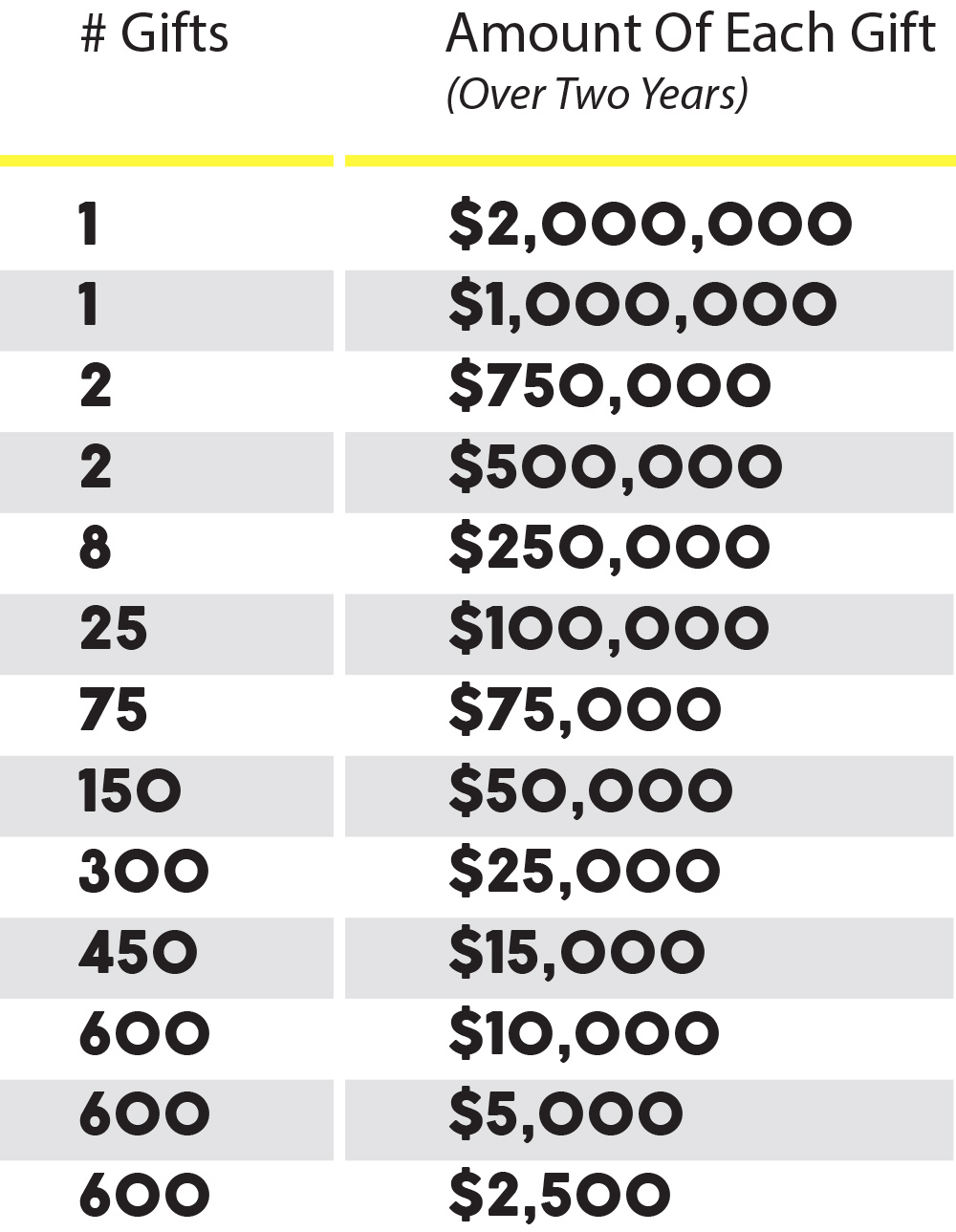 Take the Next Step in Your Generosity
As we enter this exciting new season for our church family, we want you to prayerfully consider your next step in your financial generosity at Long Hollow. For many of you, that might mean giving for the first time. For many others, that might mean giving a larger gift than you've given before, or stepping out in faith to give sacrificially.
Our prayer is simply that you would be faithful to join in this effort according to the way that God is leading you.